"BUKOWSKI"




C:\Users\Owner\Music\iTunes\iTunes Media\Music\Nora McCarthy & John diMartino\FAITH IN TIME\01 FAITH IN TIME.mp3
In Memory of Jimmy Scott - the greatest singer of them all....................
(Original Soundscape "BUKOWSKI" created by Nora McCarthy Poem By: Charles Bukowski; Original Compositions on Juke Box written by Nora McCarthy: "The Light of Truth's High Noon Is Not For Tender Leaves," "Life Is A Song To Sing," "Billie," "My Dream,"and, "Bedroom Eyes." - Poetry on "Masouk")
Just IN - GREAT Review by Florence Wetzel on All About Jazz for our double CD Release, Spirit Driven - Read it here:
http://www.allaboutjazz.com/php/article.php?id=45943#.UqOMfOJnaRM
Nora McCarthy - Modern Jazz Voice, Improviser, Composer, Lyricist, Poet.

1,000's Welcomes. Here you will find musical information about my varied and diverse projects, those I lead, co-lead and am a member of. The music is Jazz Music, Creative Original Music, Music from the Great American Songbook, from Contemporary Jazz Composers, Present Day Composers, Jazz Standards, Classic, Post Bop, Blues, Big Band, Afro Caribbean Experimental and Avant-Gard. The sound clips span the last 16 years of my career in New York City. Feel free to give a quick listen by clicking on the Audio Player above. I invite you to hear the music from a new CD I'm very proud to be a part of, Spirit Driven, (foUR Records, 2013) as a member of Jorge Sylvester ACE Collective - this is incredible music that you will truly enjoy. The nine tracks can be heard and/or purchased through the jukebox on the right.
An adventure of another kind can be heard on my upcoming new release, A Time For Love, (October, 2013.) This intimate and expressively rich CD is a live performance captured on May 28, 2010 at the Metropolitan Room, NYC. It is a voice and piano duo with the wonderful Joshua Wolff on piano and the music is a collection of cherished standards, obscure gems and music from some of the most prolific popular American composers of our time. The music can be heard and purchased through the jukebox on the right.

Also, since I am a musical explorer and soundscaper, you are invited to check out my other more abstract websites:
http://www.asmalldreaminred.com
http://www.thezenofsinging.com
Peace, Love, and Health to you and may you keep a song in your heart burning brightly.
ACCUJAZZ RADIO - CHICAGO'S FINEST

CLEVELAND JAZZ RADIO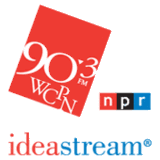 RECENT RADIO INTERVIEW WITH DAN POLETTA ON 90.3 WCPN ideastream "WHAT'S NEW WITH NORA?" - CHECK IT OUT!
http://www.wcpn.org/index.php/WCPN/jazztracks/15279